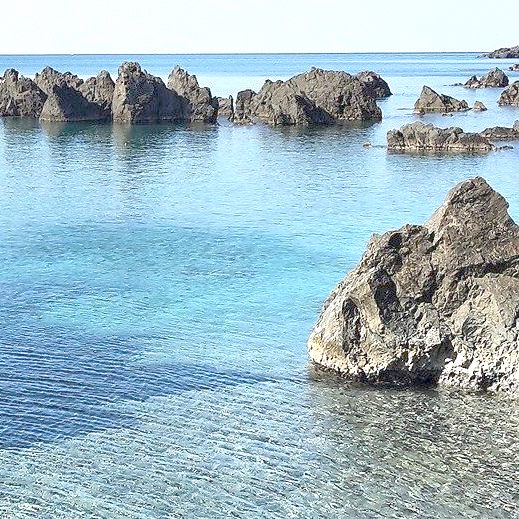 Conference Venue
The meeting will be held at the Grand Hotel de Rose in Scalea, Italy. All the participants will be lodged at this hotel. Do not book your room by yourself. The full board costs approximately 80 euros/person/day (meals order: dinner-breakfast-lunch). It includes coffee-breaks. The first dinner will be on Sunday night at 19h30. Try to arrive at the hotel in time.
How to get to Scalea
The most convenient way to arrive to Scalea from abroad is to fly to Napoli or Roma and then ride a train. It is also possible to fly to Lamezia Terme (South of Scalea), but the train comection is not so good.

1) From Napoli Capodichino airport you can easily get to the Napoli Centrale station by taking a bus of the company Alibus. The bus stop is located about 200 meters from the exit of the airport: just follow the indications. The airport is quite small you will have no problem in finding the Alibus. Buses depart every 20 minutes from 6:30 am to 11:30 pm daily. The ride costs 5 euros and tickets can be bought on board It takes about 20 minutes to reach the station.

If you take a taxi from the airport to Napoli station there is a flat rate of about 20 euros. You should tell the driver that you want the flat rate ("tariffa predeterminata" in Italian) before you enter the taxi and make sure the taxi driver in NOT using the taximeter. The fixed fare includes any extra: baggage, pets, etc., and does not depend on the number of passengers.

Another option from Napoli airport is to go to the AV train station Afragola. By taxi it costs about 15 euro for a 7 minutes travel (no flat rate). There is also a bus.

2) From the airport of Rome Fiumicino to Termini train station one can go by train Leonardo Express, 14 euro, every 1/2 hour and it takes 1/2 hour to reach the station). From both Fiumicino and Ciampino airport there are several busses (parked immediately outside the T3 terminal in Fiumicino and leaving every 1/2 hour). For example. see this. There are also busses from both airports in Rome to Napoli Centrale train station (about 3 hours and 30 euro), see e.g. this.
From Rome/Naples station to Scalea
Starting from June, there is a direct train Italo from Roma Termini to Scalea (there is only one every day and takes about 3h30). There is a Frecciargento (2h50), a Frecciarossa (3h45) and several IC trains (about 5 hours). High speed trains stop also in Afragola AV train station (Frecciargento or Italo from Afragola to Scalea is about 2 hours). From Napoli Centrale to Scalea there is a direct train Frecciarossa, IC and regionals. The first two are more expensive and a bit faster, but not much; they are more confortable than regionals.

Italo's website is https://www.italotreno.it/en
Trenitalia website is https://www.trenitalia.com/en.html

Notice that the official name of Scalea station is Scalea - San Domenica Talao.
From Scalea station to the hotel
The hotel is about 2km from the station, see Google Maps. There is a taxi stand right at the exit of the station. You can also walk if you have light luggage.